Since 1995, Worldwide Golf Vacations has been serving the needs of Golf Vacation Travel Enthusiasts throughout North America and beyond with our award winning lineup of Golf Vacation Packages. Our vast selection of Golf Vacation Destinations including Golf and Gaming Resorts, Golf-A-Round & Golf and Spa Resort Packages allows us to offer our clients spectacular golf vacation packages throughout the U.S. and many other International Golf Holiday options.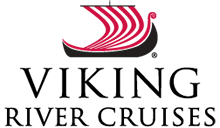 Viking River Cruises
Viking provides destination-focused itineraries designed for experienced travelers who have an interest in geography, culture and history. Each journey includes a shore excursion in every port, and an exclusive Viking Culture Curriculum program that provides deep immersion in the destination through performances of music and art, cooking demonstrations, informative port talks and carefully selected guest lecturers.